About You: Who Needs a PIM Solution?
How do you know if your organization really needs a product information management system? Here are a few questions that will help you figure it out:
Do you need an effective way to manage information about a wide range of products?
Is it time consuming for you to find your images, videos, or documents related to specific products?
Are there inconsistencies in your product information across different channels, departments, or languages?
Do you need to store different kinds of information and media about your products for different channels (web, web shop, print, app, TV, internal use etc.) and manage it all from one place?
Do you need to manage information, media, and documents for different entities such as products, brands, stores, companies etc?
Does editing different product properties at your organization require different permission levels for different staff members?
Do you need to integrate your product information data from one central point and sync changes to different channels (CMS, web shop, print, app, feeds, ERP, CRM etc.)?
If some of these sound like a familiar challenge for your organization, you're a good candidate for a PIM solution.
Meet Pimcore!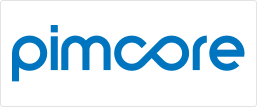 If you have any of the same issues outlined above, rest assured that Pimcore is the solution for your problems.
Here are some of the reasons why Pimcore is our go-to solution for our clients' product information management needs:
It's open-source – allows us to effectively extend it and integrate it with any other system your organization uses including but not limited to: eComemrce solutions, CMS solutions, ERPs, CRMs, smartphone apps etc. Being open-source also means you're not tied in with one specific vendor or software
It's extremely flexible – it can handle a very wide range of different product information types and different types of media
It's fast – admin interface works fast even with very large amounts of data
Its admin is flexible – admin interface can be modified to fit your specific processes and put the things that matter to you the most in the spotlight
It's easily extendable and adaptable to changes in your organization – need to introduce a completely new and different entity with different properties at any time? Done!
It has a detailed version control system – easily restore specific revision of specific object from history
It's accessed through browser – so it works on all operating systems and requires no software installation and maintenance on your staff's computers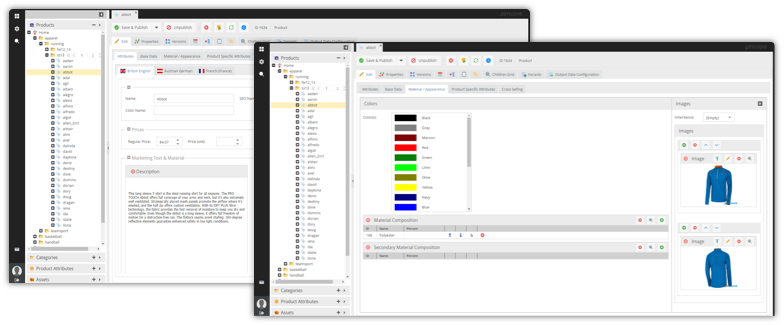 PIM vs DAM? PIM & DAM!
Do you need product information management or digital asset management? Usually, you need both!
Pimcore is perfect solution for this dilemma as it covers both product information management and digital asset management in one platform.
Employees who require or edit product information in your organization are usually the same people who require digital assets that are tied to those products as well, so having one platform with direct relations between products and their assets saves time and money!
Case Study: Bauhaus and Pimcore
Bauhaus story started in 1960 in Mannheim and is now spread throughout 19 countries with more than 300 brick and mortar stores specialized in garden, house and workshop products. We were hired by Bauhaus Croatia to extend Pimcore to fit their specific needs and integrate it with the rest of their technology stack.
In collaboration with Bauhaus team, we analyzed their product information management needs and came up with a plan of action.
We've then created the necessary Pimcore classes and modified Pimcore's admin interface to fit their specific needs. This enabled Bauhaus' staff to enter all of the product information and media in a structured and organized environment where it can easily be used by different systems outside of PIM.
We've built integrations between Pimcore and their ERP and eCommerce solution (Magento). Product information available in ERP (usually manufacturer provided short info) is automatically updated and pulled into PIM where staff can add media and descriptions, SEO related data, translations etc. ERP is also in charge of product pricing so this information is displayed in Pimcore but staff is restricted from editing it through Pimcore in this specific set-up.
Bauhaus is now able to manage product information and assets in a much more effective way that saves time and internal resources while enabling design and information consistency across different channels.
Let's talk about your organization's PIM needs!
Let us help you figure out the next steps for your situation. Talk to us now!
These are PIM related services we offer:
Consulting
Planning
Design
Staff training
Development
Integrations
Extensions
Maintenance
Upgrades
Migrations
Why Inchoo?
OK, Pimcore as a software is for you, but why Inchoo as a service provider?
We've been successfully enabling digital transformation of retailers for almost a decade now. We have miles of experience behind us which enables us to point you in the best possible direction for specific stage you find yourself in right now.
You can read more about Inchoo as an established full service eCommerce agency here.